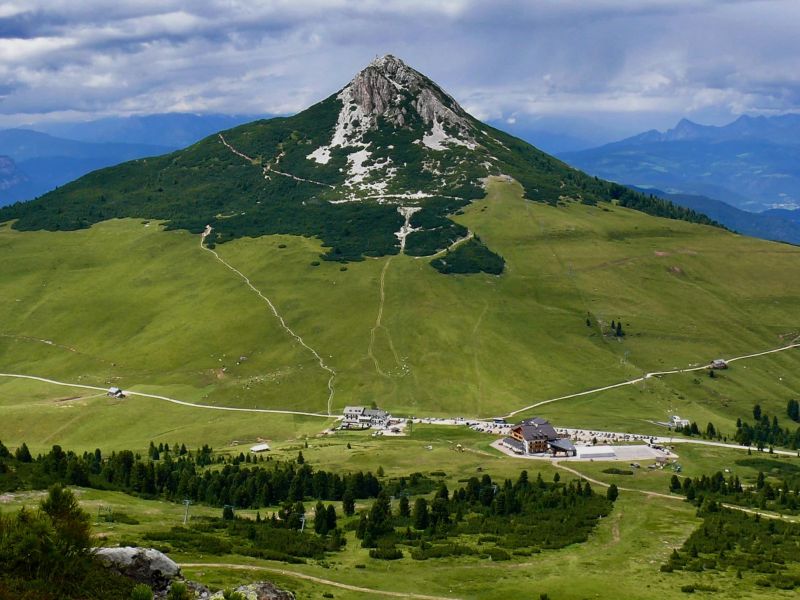 Info Point Hut in the parking lot
Scroll for more
POI
Info Point Hut in the parking lot
Welcome to the Dolomites! We are at Passo Oclini. Are you here with your family or on your own? Are you practicing a sport? Or are you perhaps helping out someone who could have never come here on their own? Whatever the reason you find yourself up here, you have taken time for an outdoor adventure. I will be your guide, giving you useful information and at times suggesting you where to look with particular attention to discover things you might not know.
The stroll lasts about 45 minutes, but if you listen to all the insights available at every stop, I mean every and each one of them, it will take you roughly one hour and a half.
By the way, if you scroll down on your smartphone's screen I will give you further information on how to make the best of the insights - both for children and grown-ups.