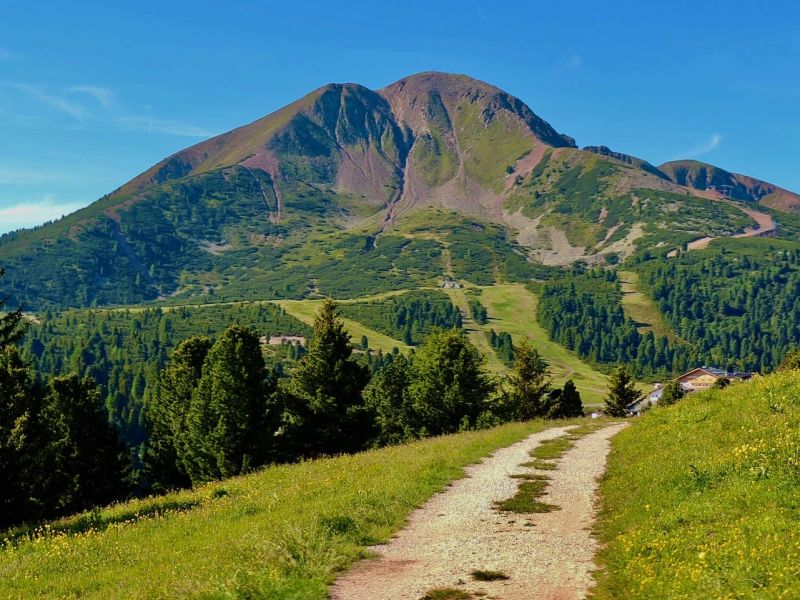 A view on Corno Nero and Corno Bianco
Scroll for more
POI
A view on Corno Nero and Corno Bianco
Following the footpath, you have arrived at our fourth stop. Quite likely you don't know you have walked along what is known as "Linea di Trodena" ("Trodena Line").
Precisely under your feet, come together two geologically very different parts of the territory - the Northern one made up of calcareous rocks and Dolomia, and the Southern one made up of red-brown quartz porphyry instead.
I would like to draw your attention to the top of the two mountains, Corno Nero and Corno Bianco. Look around: I guess you have already figured out which one is which. The rocks that make up this two mountains are so different precisely because they rise on opposite sides of the Trodena Line - Corno Bianco on the Northern side, Corno Nero from the Southern side.