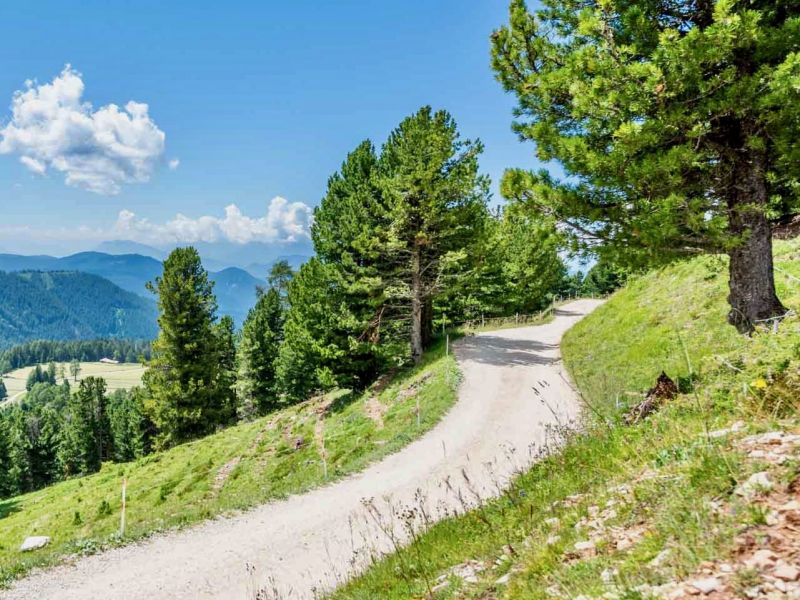 The edge of the wood
Scroll for more
POI
The edge of the wood
On 29th October 2018 a violent storm changed the aspect of the woods in the Dolomites. Climate change concerns the Alps too. The link between this event and the ongoing global emergency have been studied and proven by researchers of the Eurac in Bolzano, by those of the MUSE in Trento, and by the Italian Society of Climate Sciences.
The Forest Service of the Autonomous Province of Bolzano estimates that a million and a half cubic metres of timber have been brought down. To remove this enormous mass, trying not to let it rot, has been a very challenging task. About two years later, almost 80% of the stumps have been cleared.
It has been decided to privilege the natural regrowth, but the forest nurseries of the Autonomous Province of Bolzano - South Tyrol have made available over a million new trees.
The mountain always recovers, but not all trees grow at the same speed. Among the trees that take the longest to regrow, there is the Swiss Pine - an extraordinary plant, with a lovely scent, of which we will tell you more in the insights.